Magnetic Tool Holder | Knife Holder
Product code: 89097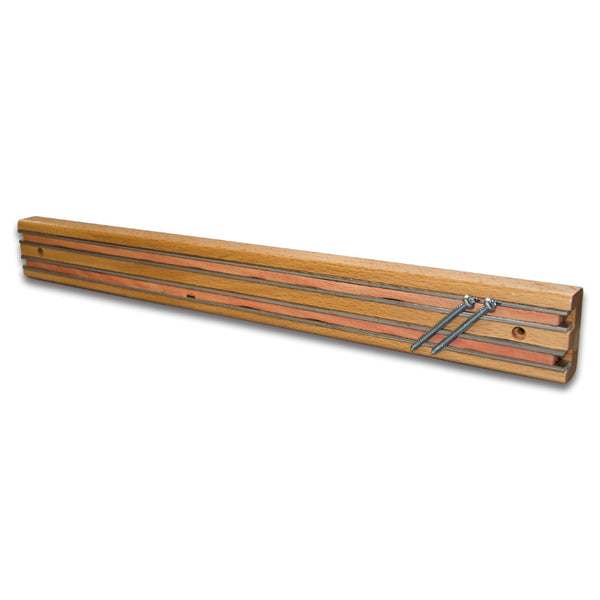 $41.72
buy 10 to 99 items
and
save 16%
$40.01
buy 100+ items
and
save 20%
Magnetic Tool Holder | Knife Holder
Dimensions
Width:50mm, Length:460mm, Height:25mm
Product Description:
This Magnetic Tool Holder measures 18" (L) x 2" (W) x 1" (H). It is made with wood and strong neodymium magnets. Easy to install and hardware is included.
Product Information:
This simple magnetic tool holder is easy to install and a great way to keep things organized. All your knives, keys, tools, scissors will always be right there when you need them, whether in the kitchen, garage, workshop, craft room, or laundry.
75%
of reviewers would recommend this product to a friend
Good magnet hold strength. Ok quality
Easy to stick and remove knives.
Best thing I've bought for knives
It's awesome it holds all our good knives as well as our steels. Very impressed
Best knife holder ever
After using this knife holder for a few weeks, I asked myself ''Why on earth didn't I find this product before?". This is a quality knife holder at a reasonable price. I love this knife holder so much that I can't take my eyes from it every time I'm in the kitchen.
STUCK ON YOU!
This is the third one we have purchased for our business! Clearly, we love them. Great magnetic grip for knives. Will buy again and again this style!