Magnetic Pins - White | 12 per pack
Product code: 60201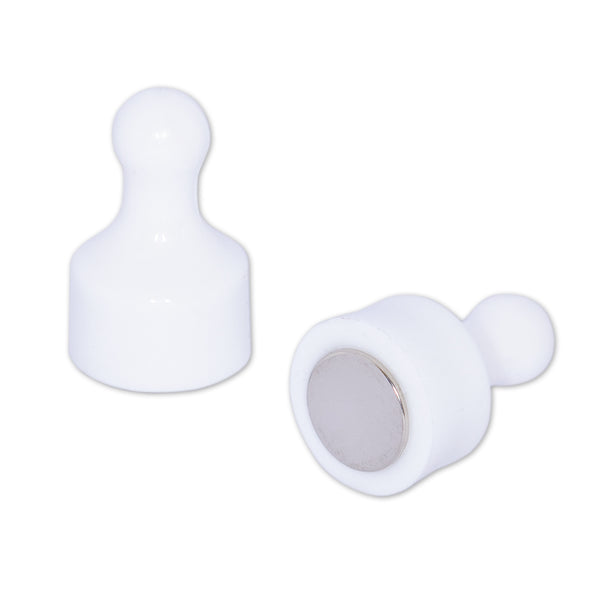 $9.05
buy 10 to 99 items
and
save 19%
$8.23
buy 100+ items
and
save 26%
Magnetic Pins - White | 12 per pack
Style
Magnetic pin (white)
Dimensions
Height:22mm, Diameter:12mm
Product Description:
These magnetic pins measure 22 mm x 12 mm and come in a pack of 12 magnets. They have a strong Neodymium magnet inserted into a plastic substrate. These handy whiteboard magnets are available in white, red, and black. They are very strong for their size and can hold approximately 10 sheets of paper onto a magnetic whiteboard or metallic surface.
Other products you might like:
Make sure your  recipes, postcards, bills, or any kind of paperwork are exactly where you need them. We have great products to help you get organized!
Button magnets
Magnetic labels
Clip magnets
Magnetic pins
Specialty magnets