Magnetic Bar - 25 mm x 100 mm (M6 thread)
Product code: 93110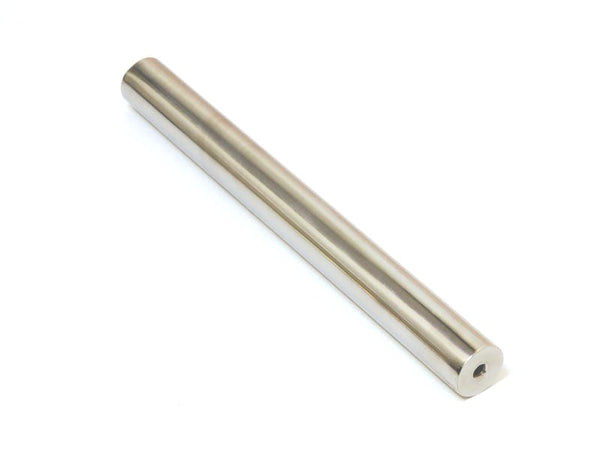 Magnetic Bar - 25 mm x 100 mm (M6 thread)
Style
Magnetic Bar (M6 Thread)
Dimensions
Width:25 mm, Length:100 mm
Product Description:
This magnetic separator bar measures 25 mm (D) x 100 mm (L), and has a 6 mm thread for easy fitting and attachment. It has a magnetic flux reading of 10,000 Gauss and is made with a strong neodymium magnet encased in stainless steel.
Product Information:
Metallic substances in our food and water constitute a hazard for human consumption. Separator bar magnets attract, retrieve, and  secure hazardous metal waste material which results in considerably improved product quality, as well as reduces wear and tear on sensitive machinery and equipment . Water containing metal particles in the form of minerals, salts and scale (rust) is described as hard water. Water treatment plants use separator bar magnets to turn hard water into soft water by removing impurities. Magnetic bars are also used in the food and beverage sectors and other industries including pharmaceutical, textile, and packaging.