Samarium Cobalt Cylinder - 1/4" x 1/4"
Product code: 39030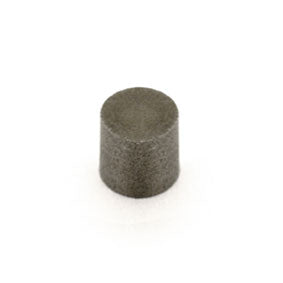 $7.04
buy 10 to 99 items
and
save 16%
$6.30
buy 100+ items
and
save 25%
Samarium Cobalt Cylinder - 1/4" x 1/4"
Direction of Magnetisation
Axially magnetized
Dimensions
Height:6.35 mm, Diameter:6.35 mm mm
Product Description:
This SmCo cylinder magnet measures 1/4" (D) x 1/4" (H).
Uses for SmCo magnets:
Used by telecommunications enterprises specializing in large enterprise networking solutions, specialist advanced surgical product designers, dental surgeries and general engineering applications. Excellent high temperature resistance.
NB: Ranges are indicative for product category, please check individual products for specic values within that range.