Samarium Cobalt Cylinder - 5 mm x 5 mm
Product code: 39075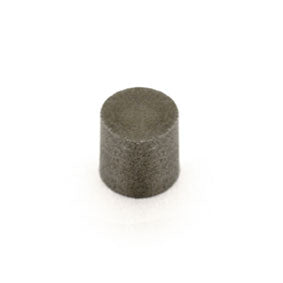 $4.38
buy 10 to 99 items
and
save 14%
$3.67
buy 100+ items
and
save 28%
Samarium Cobalt Cylinder - 5 mm x 5 mm
Direction of Magnetisation
Axially magnetized
Dimensions
Height:5mm, Diameter:5mm
Product Description:
This SmCo cylinder magnet measures 5 mm (D) x 5 mm (H).
Uses for SmCo magnets:
Samarium cobalt magnets are often used in the manufacturing of specialist engineering applications and medical products due to their high resistance to demagnetization and outstanding temperature stability.  Also widely used in automotive, marine, hi-tech computer and electronics applications. 
NB: Ranges are indicative for product category, please check individual products for specic values within that range.