Samarium Cobalt Disc - 3 mm x 2 mm
Product code: 39087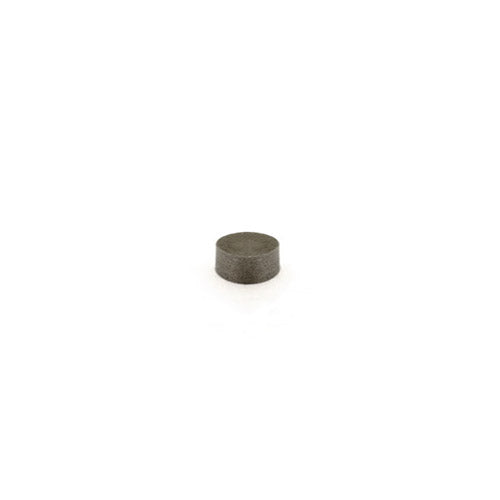 $1.50
buy 10 to 99 items
and
save 17%
$1.23
buy 100+ items
and
save 32%
Samarium Cobalt Disc - 3 mm x 2 mm
Direction of Magnetisation
Axially magnetized
Dimensions
Height:2 mm, Diameter:3 mm
Product Description:
This samarium cobalt disc magnet measures 3 mm (D) x 2 mm (H).
Uses for samarium cobalt disc magnets:
This tiny magnet is used in the design and manufacturing of weather station equipment, as well as valve monitoring equipment, precision and concept to design engineering. High temperature resistance.
100%
of reviewers would recommend this product to a friend
Top Product
We are using them in Organites.
great for switching Hall Effect ignition triggers
we use these Samarium Cobalt discs as triggering magnets for the ignition systems we make for old Laverda motorcycles. We machine alloy rotors that install on the crankshaft, set first magnet at South Pole, 2nd Magnet at North pole, South turns the Hall Effect trigger on, North turns it off as the rotor spins past the triggers.
these magnets work great as they have a good signal and handle the high temperature environment quite well, never had one fail to date
top product
Red
NB: Ranges are indicative for product category, please check individual products for specic values within that range.