Samarium Cobalt Disc - 10 mm x 3 mm
Product code: 39009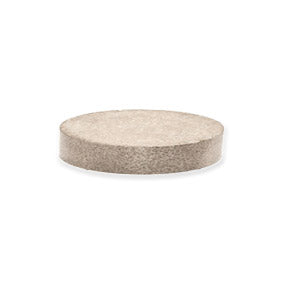 $5.11
buy 10 to 99 items
and
save 15%
$4.38
buy 100+ items
and
save 27%
Samarium Cobalt Disc - 10 mm x 3 mm
Style
Samarium Cobalt Disc
Direction of Magnetisation
Axially magnetized
Dimensions
Height:3 mm, Diameter:10 mm
Product Description:
This Samarium Cobalt disc magnet measures 10 mm (D) x 3 mm (H).
Uses for Samarium Cobalt disc magnets:
These samarium disc magnets are very popular with designers, manufacturers, skilled tradespeople and crafty types the world over. Also used by joiners, microscope manufacturers, glass suppliers, advanced surgical designers. They are suitable for specialist engineering applications due to their high temperature resistance.
NB: Ranges are indicative for product category, please check individual products for specic values within that range.