Neodymium Ring Magnet - 5mm (OD) x 2.5mm (ID) x 4mm (H) | N42UH | High Temperature ≤ 180°C | Diametrically Magnetised
Product code: 23023A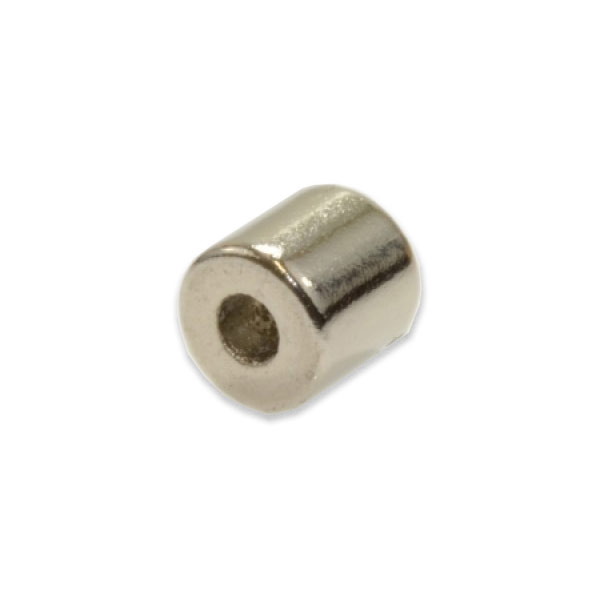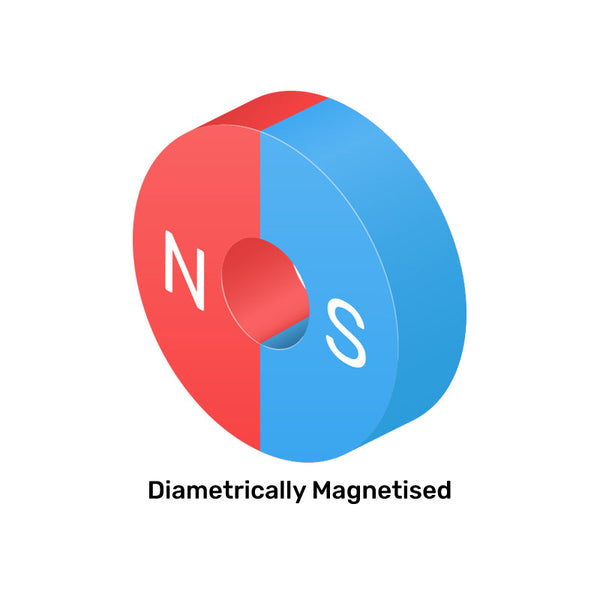 $0.99
buy 10 to 99 items
and
save 10%
$0.73
buy 100+ items
and
save 34%
Neodymium Ring Magnet - 5mm (OD) x 2.5mm (ID) x 4mm (H) | N42UH | High Temperature ≤ 180°C | Diametrically Magnetised
Style
Rare Earth Ring Magnet
Direction of Magnetisation
Diametrically Magnetised
Dimensions
Outside Diameter:5mm, Inside Diameter:2.5mm, Thickness:4mm
*Measured against up to 10mm mild steel.
Magnetic Product Description:
This small Rare Earth ring magnet has an Outside Diameter (OD) of 5mm, an Inside Diameter (ID) of 2.5mm, and Height (H) or Thickness (T) of 4mm. This magnet is N42UH grade and can withstand temperatures up to 180°C. It is diametrically magnetised and has a pull force of 710 grams. It is identified by the AMF magnet part number 23023A.
Uses for our Rare Earth ring magnets:
This Diametrically magnetised ring is small and able to withstand higher than average operating temperatures (up to 180°C) due to its UH Magnetic Grade that is applied in the factory. Magnets with these unusual characteristics are mostly found in specially designed equipment or in experimental and scientific research fields. Industrial or Aeronautical sensing devices and gauges where unusual movements need to be monitored may use diametrically magnetised rings in their operation. Permanent magnets can be influenced by electromagnetic fields and electrical charges to create a physical response or reaction. This phenomenon is applied throughout the modern electronics, computing and telecommunications industries.