Neodymium Ring - 20 mm x 10 mm x 8 mm
Product code: 23007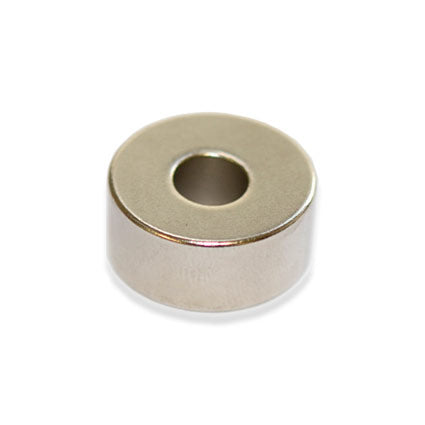 $7.84
buy 10 to 99 items
and
save 11%
$5.11
buy 100+ items
and
save 42%
Neodymium Ring - 20 mm x 10 mm x 8 mm
Direction of Magnetisation
Axially magnetized thru the 8 mm
Dimensions
Outside Diameter:20 mm, Inside Diameter:10 mm, Thickness:8 mm
*Measured against up to 10mm mild steel.
Product Description:
This neodymium rare earth ring magnet measures 20 mm (OD) x 10 mm (ID) x 8 mm (T).
It has a pull force of 7.8 kg. GRADE N38.
Uses for rare earth ring magnets:
These powerful neodymium ring magnets are in constant demand, most often in the mining, transport and grain processing sectors.