Neodymium Disc - 8 mm x 5 mm
Product code: 20065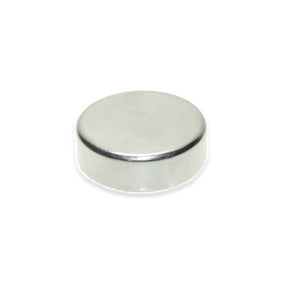 $0.89
buy 10 to 99 items
and
save 17%
$0.81
buy 100+ items
and
save 25%
Neodymium Disc - 8 mm x 5 mm
Direction of Magnetisation
Axially magnetized
Dimensions
Height:5 mm, Diameter:8 mm
*Measured against up to 10mm mild steel.
Product Description:
This neodymium disc measures 8 mm (D) x 5 mm (H). It has a magnetic flux reading of 4919 Gauss and a pull force of 1.8 kg. Grade N38.
Product Information:
These popular 8 mm x 5 mm magnetic discs made of super strong neodymium have amazing magnetic pull force for their size. This very versatile magnet can be used as closures for bags and purses, on whiteboards for planning events, as custom fridge magnets, in computers, speakers, and children's toys, in packaging and displays, and even in magnet therapy.
100%
of reviewers would recommend this product to a friend
Magnetics
Easy to order.
Arrived quickly.
Packed nicely.
More than what I needed
8 X 5 MM EXPERIMENT FOR HOLDING OVERHEAD CUPBOARDS CLOSED. More than I needed strength wise , nice and small totally did the job.
Great site, will buy from you again
Magnets arrived in only a few days. The finish on the magnets is clean and bright, and the dimensions are spot on. I'm using them on various tools and fittings around the house.
good
I am using these magnets for artworks. The size is perfect for my requirements and most importantly the pull strength. Very happy. Thanks.
Snap fit
These were the perfect size to install into 3D printed parts. Made some auto gauge sun covers for the car's dashboard. They are easily removable and held in place without holes or screws