Neodymium Disc - 6 mm x 2 mm | N42
Product code: 20075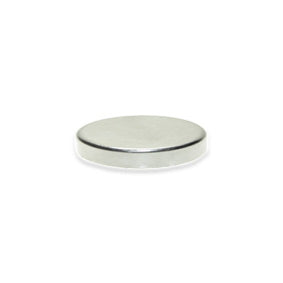 $0.31
buy 100 to 999 items
and
save 18%
$0.28
buy 1000+ items
and
save 27%
Neodymium Disc - 6 mm x 2 mm | N42
Direction of Magnetisation
Axially magnetized
Dimensions
Height:2 mm, Diameter:6 mm
*Measured against up to 10mm mild steel.
Product Description:
This neodymium disc measures 6 mm (D) x 2 mm (H). It has a magnetic flux reading of 3495 Gauss and a pull force of 540 grams. GRADE N42 .
Uses for magnetic discs:
Metal separation, water conditioning, building generators, magnetic stirrers, metal detectors, magnetic therapy, magic tricks, brochure closures.
Reviewed by Tuesday-Rose M.
Verified Buyer
I recommend this product
Model Base Magnets
Perfect for magnetizing model bases for transport.
Magnetics to attached my photos to a very large metal display board.
I'm amazed how strong the magnetic force is for such tiny magnets. They are fantastic. The best decision.