Neodymium Disc - 20 mm x 10 mm | N42
Product code: 20012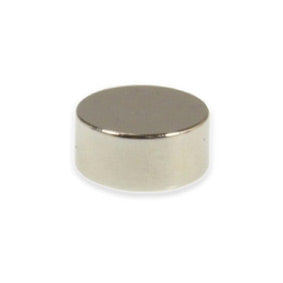 $12.09
buy 10 to 99 items
and
save 11%
$9.52
buy 100+ items
and
save 30%
Neodymium Disc - 20 mm x 10 mm | N42
Direction of Magnetisation
Axially magnetized
Dimensions
Height:10 mm, Diameter:20 mm
*Measured against up to 10mm mild steel.
Product Description:
This neodymium disc measures 20 mm (D) x 10 mm (H). It has a magnetic flux reading of 4455 Gauss and a pull force of 11 kg.
About neodymium rare-earth magnets:
Neodymium Rare-Earth magnetic discs are an excellent choice if you have a project that needs extreme magnetic strength in a small size. They are suitable for a wide variety applications, especially if you need temporary fastening. They are available in many sizes. AMF Magnets also sells neodymium magnetic blocks, rings, cylinders, hooks, and spheres.