Neodymium Disc - 200mm x 20mm
Product code: 19990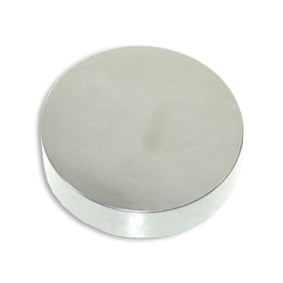 $404.17
buy 5 to 9 items
and
save 21%
$374.77
buy 10+ items
and
save 27%
Neodymium Disc - 200mm x 20mm
Style
Rare Earth Disc magnet
Direction of Magnetisation
Axially magnetised
Dimensions
Height:20mm, Diameter:200mm
Magnetic Product Description:
This strong rare earth disc has a diameter of 200mm and a height of 20mm. It is identified by the AMF Magnets part number 19990.
Uses for our strong rare earth disc magnets:
Our Neodymium magnets are commonly used for metal separation, picking up nails & screws, water conditioning, building generators, magnetic stirrers, metal detectors, tool knife holders, holding and magnetic studfinders.