Neodymium Disc - 2.5 mm x 2 mm | N42
Product code: 20100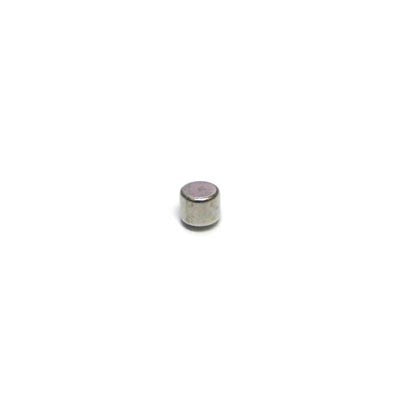 $0.18
buy 100 to 999 items
and
save 16%
$0.15
buy 1000+ items
and
save 32%
Neodymium Disc - 2.5 mm x 2 mm | N42
Direction of Magnetisation
Axially magnetized
Dimensions
Height:2 mm, Diameter:2.5 mm
*Measured against up to 10mm mild steel.
Product Description:
This neodymium magnetic disc measures 2.5 mm (D) x 2 mm (H). It has a magnetic flux reading of 5343 Gauss and a pull force of 140 grams. GRADE 38.
Uses for our rare earth disc magnets:
Metal separation, picking up nails and screws, water conditioning, building generators, magnetic stirrers, metal detectors, tool and knife holders, stud finders, magnetic therapy, hobbies and crafts, brochure closures.
100%
of reviewers would recommend this product to a friend
Stronger than anticipated.
Can tell these are quality products.
wooden box lid
I used these magnets to hold the lid of a wooden box in the closed position, while making it very easy to open the lid, the magnets were the perfect soluton and I will use this method again in the future
Great item for hobby work
I've used these for pinning parts on a 28mm figures all the way to merging parts on a 1/250 scale enterprise. I strongly recommend these as they are hard to shatter and easy to fit.