Neodymium Cylinder - 9 mm x 17.5 mm | N42
Product code: 21031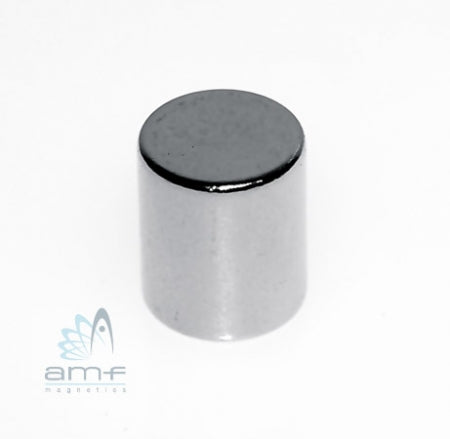 $4.11
buy 10 to 99 items
and
save 16%
$3.22
buy 100+ items
and
save 34%
Neodymium Cylinder - 9 mm x 17.5 mm | N42
Direction of Magnetisation
Axially magnetized
Dimensions
Height:17.5 mm, Diameter:9 mm
*Measured against up to 10mm mild steel.
Product Description:
This neodymium cylinder magnet measures 9 mm (D) x 17.5 mm (H). It has a magnetic flux reading of 5872 Gauss and a pull force of 3.6 kg. GRADE N42.
About cylinder magnets:
Neodymium cylinder magnets are ideal for applications such as acrylic signage, picture frames, joinery. With superior size to strength ratio, magnetic cylinders are suitable for a wide range of applications. AMF Magnets neodymium cylinders come in a variety of sizes and grades. They are handy, all-purpose magnets commonly used in the art displays, mining, engineering, construction, lighting, teaching facilities and for many other commercial and industrial purposes.
100%
of reviewers would recommend this product to a friend