Neodymium Cylinder - 9.53mm x 15.24mm
Product code: 21029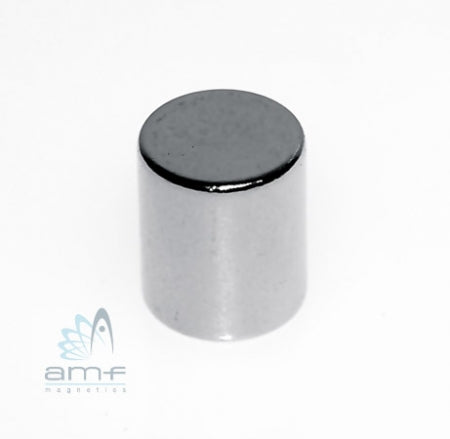 Neodymium Cylinder - 9.53mm x 15.24mm
Style
Neodymium Cylinder magnet
Direction of Magnetisation
Axially magnetised
Dimensions
Height:15.24mm, Diameter:9.53mm
*Measured against up to 10mm mild steel.
Magnetic Product Description:
This neodymium cylinder magnet has a diameter of 9.53mm and a height of 15.24mm. It has a flux reading of 6255 Gauss and a pull force of 1.51 kilos. Identified by AMF magnet part number 21029.
Uses for our rare earth cylinder magnets:
This cylinder magnet is ideal for general use.