Neodymium Cylinder - 1/4" x 1/4"
Product code: 21050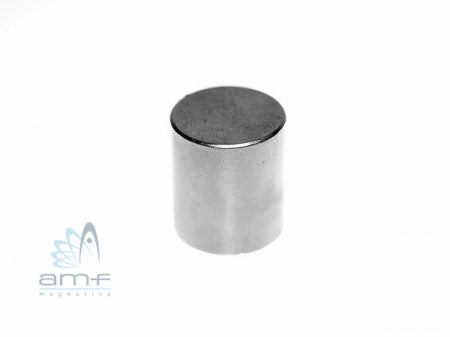 $0.77
buy 10 to 99 items
and
save 21%
$0.68
buy 100+ items
and
save 31%
Neodymium Cylinder - 1/4" x 1/4"
Direction of Magnetisation
Axially magnetized
Dimensions
Height:6.35 mm, Diameter:6.35 mm
*Measured against up to 10mm mild steel.
Product Description:
This neodymium cylinder magnet measures 1/4" (D) x 1/4" (H). It has a magnetic flux reading of 5635 Gauss and a pull force of 1.3 kilos. GRADE N38.
Uses for cylinder magnets:
These small cylinder magnets are very popular with the signage and display industry. Also for the hobbyist, schools and specialist cabinet manufacturers. Watchmakers and jewelers use these small magnets as well. Holding signs and products securely in place is important in allowing for impulse purchases. Magnets also allow for easy re-positioning of items as stock and trading conditions vary.