Neodymium Cylinder - 3 mm x 20 mm | N42SH
Product code: 21058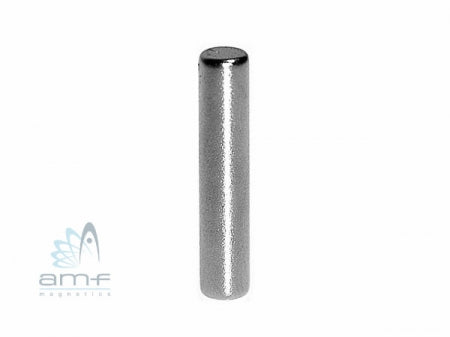 $1.52
buy 10 to 99 items
and
save 17%
$1.09
buy 100+ items
and
save 40%
Neodymium Cylinder - 3 mm x 20 mm | N42SH
Dimensions
Height:20 mm, Diameter:3 mm
*Measured against up to 10mm mild steel.
Product Description:
This neodymium cylinder magnet measures 3 mm (D) x 20 mm (H). It has a 650 gram pull force.
GRADE N42SH.
Uses for neodymium cylinder magnets:
A handy cylinder easily grasped. Ideal for use on metal whiteboards, fridges where a little extra strength is required to hold up documents, plans and drawings. The display industry loves this particular magnet. Also used in computer mounting solutions, detailed joinery, auto electrics, head phone suppliers, signage, welding, precision machining of plastics and metal.