Neodymium Cylinder - 1" x 2" | N48
Product code: 21004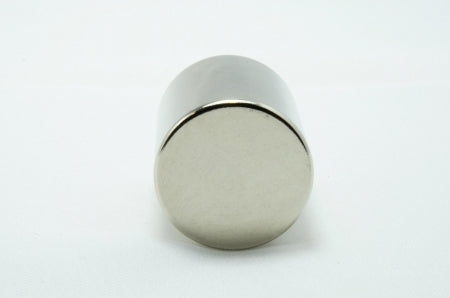 $33.91
buy 10 to 99 items
and
save 13%
$30.31
buy 100+ items
and
save 22%
Neodymium Cylinder - 1" x 2" | N48
Direction of Magnetisation
Axially magnetized
Dimensions
Height:50.8 mm, Diameter:25.4 mm
*Measured against up to 10mm mild steel.
Product Description:
This neodymium cylinder magnet measures 1" (D) x 2" (H) and has a pull force of 78.86 lb. GRADE N48.
About neodymium cylinder magnets:
These popular cylinder magnets are used by many industries especially when space is limited and you need a strong pull force. Electronics and electrical equipment, marine and retail joiners, and industrial designers find many applications for these great all-rounders. Magnets have always played an important part of electronics equipment, including vital communications technologies, such as marine radios. When space is at a premium, attaching useful items with magnets, or with the aid of self-adhesive magnetized strips maximizes every available space. As a simple, reliable, durable and versatile space saving and labor saving hold and release connection, there really is nothing quite like the magic of magnets and magnetism.
100%
of reviewers would recommend this product to a friend
Excellent Service
Great company to deal with