Neodymium Block - 1/4" x 1/4" x 1/10" | N42
Product code: 22060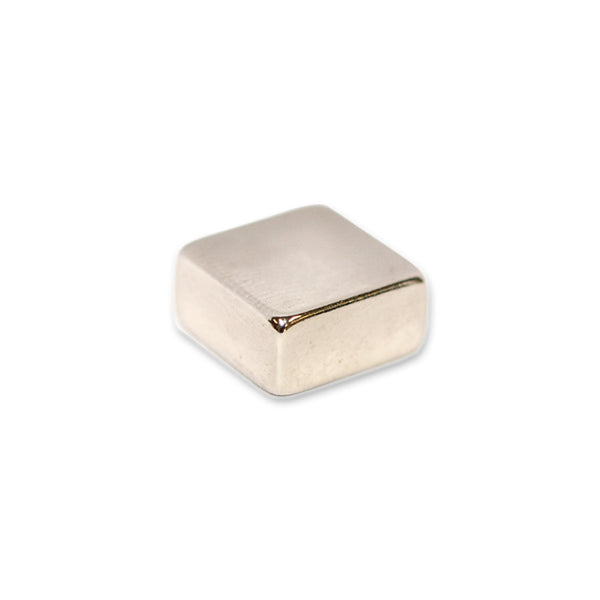 $0.78
buy 10 to 99 items
and
save 22%
$0.72
buy 100+ items
and
save 28%
Neodymium Block - 1/4" x 1/4" x 1/10" | N42
Direction of Magnetisation
Axially magnetized
Dimensions
Width:6.35 mm, Length:6.35 mm, Height:2.5 mm
*Measured against up to 10mm mild steel.
Product Description:
This neodymium magnetic block measures 1/4" (L) x 1/4" (W) x 1/10 (H). It has a magnetic flux reading of 3632 and a pull force of 840 grams. GRADE N42.
Uses for magnetic blocks:
Our rare earth block magnet is ideal for Metal separation, Picking up nails, screws, Water conditioning, Building generators, Magnetic stirrers, Metal detectors, Tool knife holders, Holding, Studfinders.
100%
of reviewers would recommend this product to a friend
Powerful yet small to remain unobtrusive.
Tiny and very strong in its ability to 'cling' to objects, thus maintaining its position when moving boards and charts around.
Small and strong
More powerful than expected. Perfect for the job/tight working space
Batteries good
they were what I was looking for Thanks
Magnetic
Super strong magnets. Exactly as ordered. Great product, pricing and service. Looking for magnets? Look no further. Fully recommend.