Neodymium Block - 1" x 1" x 1/2"
Product code: 22010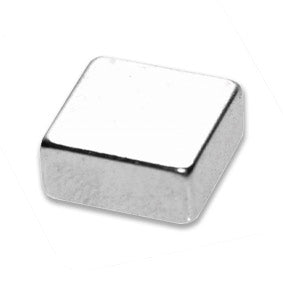 $15.54
buy 10 to 99 items
and
save 19%
$11.72
buy 100+ items
and
save 39%
Neodymium Block - 1" x 1" x 1/2"
Direction of Magnetisation
Axially magnetized
Dimensions
Width:25 mm, Length:25 mm, Height:12.5 mm
*Measured against up to 10mm mild steel.
Product Description:
This neodymium square block magnet measures 1" (L) x 1" (W) x 1/2" (H). It has a magnetic flux reading of 4200 and a pull force of 47.4 lbs against mild steel. GRADE N38.
About rare earth blocks:
These neodymium rare earth magnetic blocks are widely used for industrial, construction, mining and commercial applications where a square shaped magnet is needed.