Neodymium Block - 20mm x 6mm x 3mm | N52
Product code: 22023B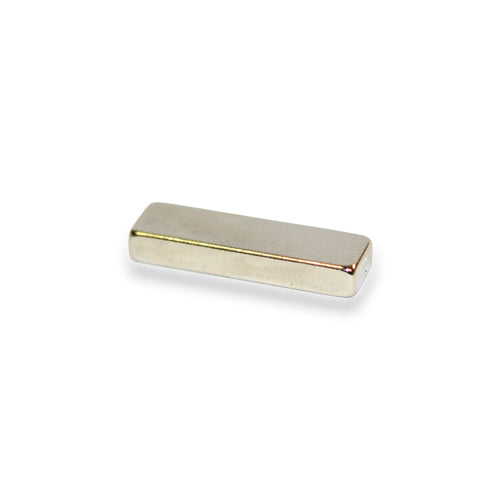 $3.31
buy 10 to 99 items
and
save 25%
$2.71
buy 100+ items
and
save 38%
Neodymium Block - 20mm x 6mm x 3mm | N52
Style
Neodymium Block magnet
Direction of Magnetisation
Axially magnetised
Dimensions
Width:6mm, Length:20mm, Height:3mm
*Measured against up to 10mm mild steel.
Magnetic Product Description:
This block magnet has a length of 20mm, a height of 6mm and a width of 3mm. It has a pull force of 3.2 kg and is identified by the AMF Magnet part number 22023B.
Uses for our Rare Earth block magnets:
This magnet has been used in the signage industry for many years. Typical companies that use this product are associated with edgelit and digital signs, menu and display boards and lightboxes. This magnet is also popular with fabricators of perspex displays and is a winner with the artificial silk and flower suppliers.