Neodymium Block - 10 mm x 10 mm x 3 mm | N42
Product code: 22045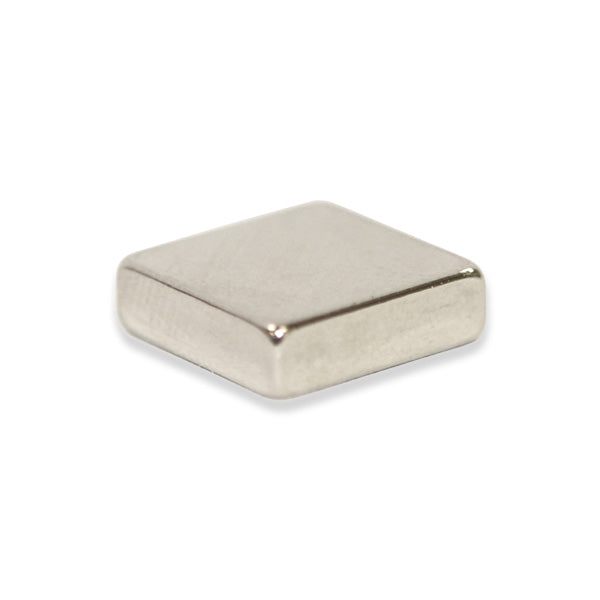 $2.01
buy 10 to 99 items
and
save 21%
$1.73
buy 100+ items
and
save 33%
Neodymium Block - 10 mm x 10 mm x 3 mm | N42
Direction of Magnetisation
Axially magnetized
Dimensions
Width:10 mm, Length:10 mm, Height:3 mm
*Measured against up to 10mm mild steel.
Product Description:
This neodymium magnetic block measures 10 mm (L) x 10 mm (W) x 3 mm (H).
It has a pull force of 2.3 kilograms. GRADE N42.
Uses for rare earth block magnets:
Block magnets are used in many different industries such as design, advertising, engineering, manufacturing, printing, film, science, construction, as well as for multiple commercial and industrial applications. Our magnetic blocks are suited to a wide range of applications, including magnetic separators in the food industry, flow control systems and water conditioning.