Neodymium Block - 100mm x 25mm x 25mm
Product code: 22000C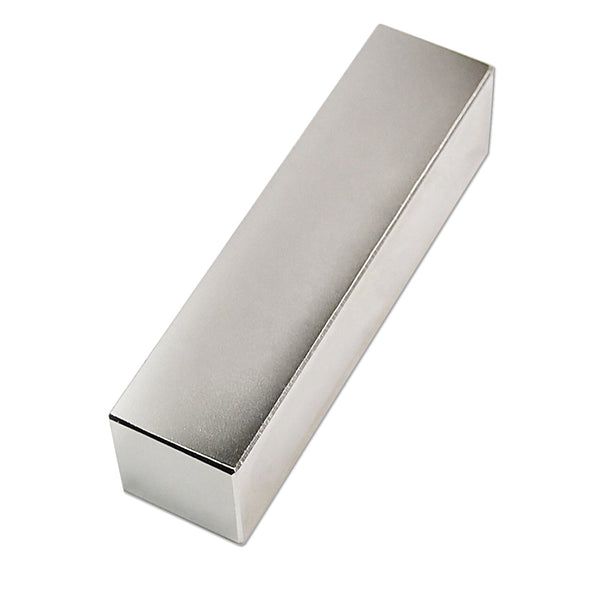 $216.64
buy 10 to 99 items
and
save 16%
$146.85
buy 100+ items
and
save 43%
Neodymium Block - 100mm x 25mm x 25mm
Style
Neodymium Block magnet
Direction of Magnetisation
Axially magnetised
Dimensions
Width:25mm, Length:100mm, Height:25mm
Magnetic Product Description:
Part number 22000C - This strong magnet has a length of 100mm, a width of 25mm and a height of 25mm. We recommend extreme care be used at all times with this magnet as serious injury will occurr if mishandled. Like the bulk of our Neodymium magnets, this block has a nickel-copper coating.
Uses for our strong rare earth block magnets:
These magnets are used in the manufacturing of separation equipment. They can be used to collect metallic objects and swarf. Can be used for the purpose of conditioning water. They also can be used for building generators, magnetic stirrers, metal detectors, tool and knife holders, stud finders and for retrieving all manner of metallic objects.