Male Thread Neodymium Pot Magnet - Diameter 43mm x 6mm with 14mm Boss and Rubber Case
Product code: RCND43M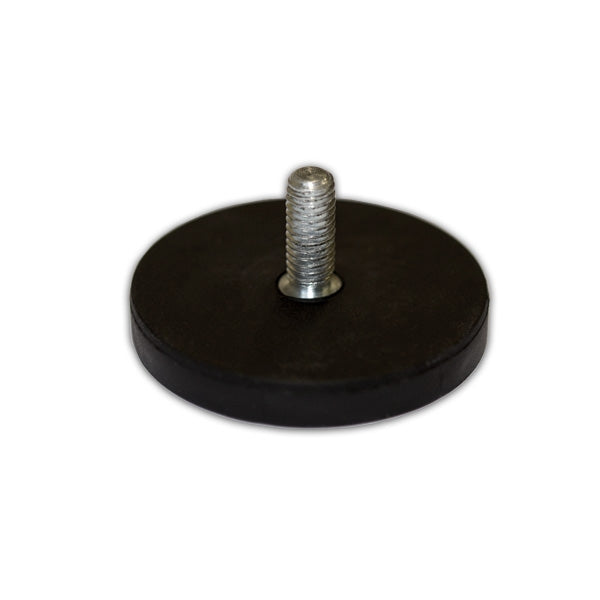 $6.67
buy 10+ items
and
save 13%
Male Thread Neodymium Pot Magnet - Diameter 43mm x 6mm with 14mm Boss and Rubber Case
Magnetic Product Description
With a Neodymium magnetic core, this product has a strong pull force of 9kg, and a rubber coating that protects delicate surface areas as well. This male thread neodymium pot has a diameter of 43mm, a 6mm thickness, 14mm high M5 male threaded and external boss. The product is identified by AMF Part Number RCND43M.
Uses for our Male Thread Neodymium Pots with Rubber Casing:
Magnets of this type can provide secure footings or attachment devices where steel or metal surfaces are common and paint coatings or treatment cannot be damaged. They can be attached to any non-ferrous surface with a nut to secure one or more in place, so materials like glass, timber and plastic become magnetically enhanced.
These Male Threaded holding pot magnets can be attached to any material with a hexagonal nut. These high strength magnets have a steel capping that increases holding strength to the base and then covered in a durable Rubber Casing to prevent damage to delicate surfaces. The rubber also provides excellent resistance to moisture and corrosion.