Magnetic Dots - Self-Adhesive | Round 19mm x 0.6mm 1,000 pieces per pack
Product code: 59043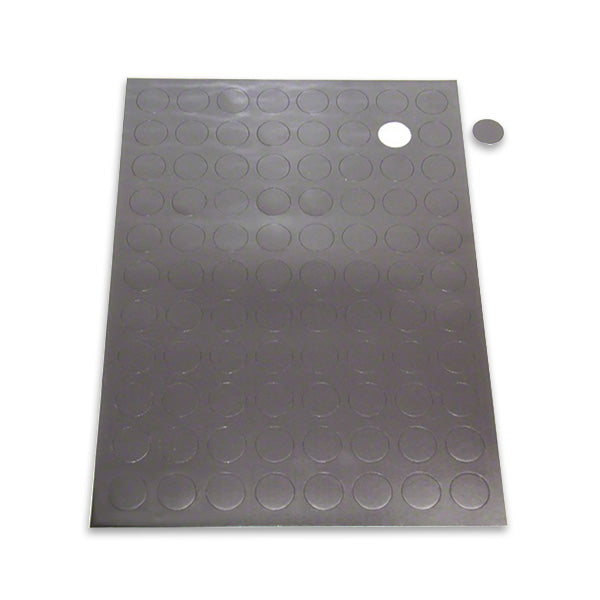 $31.41
buy 10 to 99 items
and
save 7%
$29.70
buy 100+ items
and
save 13%
Magnetic Dots - Self-Adhesive | Round 19mm x 0.6mm 1,000 pieces per pack
Style
Magnetic Dots Self-Adhesive (1,000 pieces per pack)
Direction of Magnetisation
Magnetized on one side only
Product Description:
These adhesive magnetic dots have a diameter of 19mm and are 0.6mm thick. Each pack contains 1,000 magnetic dots. They are identified by the AMF Magnets part number 59043.
Uses for our Magnetic Dots:
These round magnetic patches are easy to apply and easy to remove. The adhesive back allows you to attach the magnetic dot onto many different kinds of surfaces including paper, timber, glass, and plastics.
Turn photographs and postcards into fridge magnets!
Great for displaying notices at the office that can be easily removed at any time. Magnetic patches always leave the surface as it was found.