Magnetic Bead (Round) D8mm w2mm hole ISO
Product code: 69020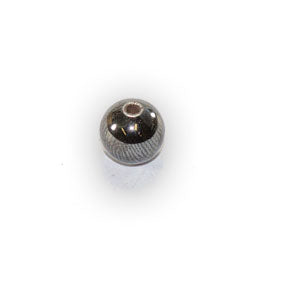 $0.25
buy 10 to 99 items
and
save 13%
$0.18
buy 100+ items
and
save 37%
Magnetic Bead (Round) D8mm w2mm hole ISO
Style
Ferrite Magnetic Bead (Round) w2mm hole
Direction of Magnetisation
Axially magnetised thru the height
Dimensions
Height:8mm, Diameter:8mm
*Measured against up to 10mm mild steel.
Magnetic Product Description:
This ferrite bead magnet is an 8mm sphere. It has a magnetic flux reading of 1118 Gauss and a pull force of 22 grams. It has a 2mm centre hole and is identified by the AMF magnet part number 69020.
Uses for our ferrite bead round magnets:
Round Ferrite bead magnets are commonly used in magnetic jewellery and similar handicrafts.