Magnafix - Non-adhesive 12.5mm x 1.6 mm - 30m roll B
Product code: 59062B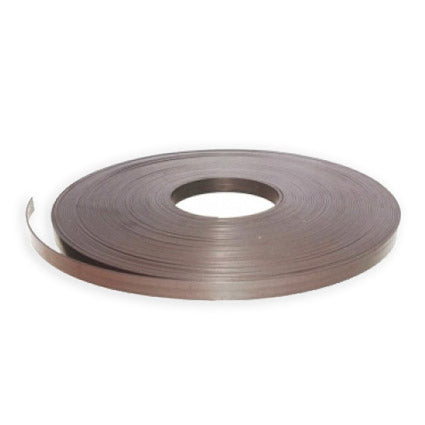 $18.46
buy 10 to 99 items
and
save 15%
$15.51
buy 100+ items
and
save 29%
Magnafix - Non-adhesive 12.5mm x 1.6 mm - 30m roll B
Style
Magnafix non-adhesive roll B
Direction of Magnetisation
Magnetised on the grooved side (B)
Dimensions
Width:12.5mm, Length:30m rollmm, Thickness:1.6mm
*Measured against up to 10mm mild steel.
Magnetic Product Description:
This Magnafix non-adhesive magnet has a width of 12.5mm and a thickness of 1.6mm. This tape comes in a 30metres length roll.  It is identified by the Amf magnets part number 59062B.
Please see Magnafix Direction of Use here
Uses for our magnafix magnetic tape:
Magnafix matched pole magnetic tape provides a high quality solution for fixing and joining of graphic elements to either a magnetic or non-magnetic sufaces. Magnafix is magnetic on one side of the tape.