Ceramic Ring Magnet - 12 mm x 5.7 mm x 10 mm
Product code: 13092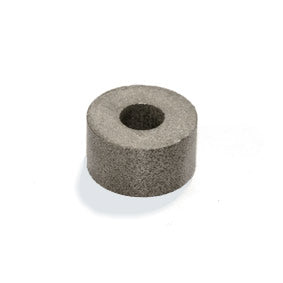 $0.97
buy 100 to 999 items
and
save 20%
$0.81
buy 1000+ items
and
save 33%
Ceramic Ring Magnet - 12 mm x 5.7 mm x 10 mm
Direction of Magnetisation
Axially magnetized thru the 10mm
Dimensions
Outside Diameter:12mm, Inside Diameter:5.7mm, Thickness:10mm
*Measured against up to 10mm mild steel.
Product Description:
This ceramic/ferrite ring magnet has an outside diameter of 12 mm, an inside diameter of 5.7 mm, and a thickness of 10 mm. It has a pull force of 200 grams.
About ceramic ring magnets:
The ceramic/ferrite ring magnets offer reduced magnetic strength, due to the hole, but the inexpensive pricing makes them a firm favorite for a range of applications including crafts, hobbies and souvenir assemblies.