Ceramic Block Magnet - 50 mm x 5 mm x 5 mm
Product code: 88901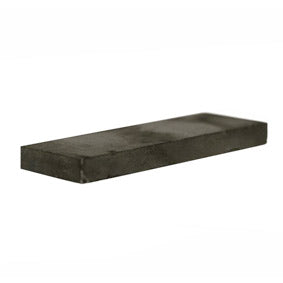 $1.62
buy 1000 to 9999 items
and
save 36%
$1.25
buy 10000+ items
and
save 51%
Ceramic Block Magnet - 50 mm x 5 mm x 5 mm
Direction of Magnetisation
Axially magnetized
Dimensions
Width:5 mm, Length:50 mm, Height:5 mm
Product Description:
This ceramic (ferrite) block magnet measures 50 mm (L) x 5 mm (W) x 5 mm (H).
About Ceramic ferrite block magnets:
Ceramic magnets are widely used in magnetic separators, motors, water conditioning assemblies, music speakers, handicrafts, and science experiments. These high-quality permanent magnets are available in discs, blocks, cylinders, and rings. We also have ceramic pot magnets.