Alnico Pot Magnet - 28.5 mm x 8.75 mm | M5 Countersunk Hole
Product code: 47220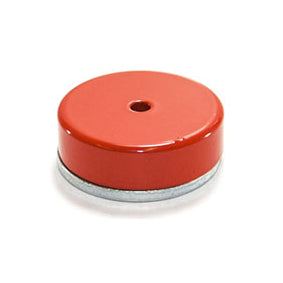 $10.66
buy 10 to 99 items
and
save 14%
$9.37
buy 100+ items
and
save 25%
Alnico Pot Magnet - 28.5 mm x 8.75 mm | M5 Countersunk Hole
Dimensions
Height:8.75mm, Diameter:28.5mm
Product Description:
This Alnico Pot Magnet measures 28.5 mm (D) x 8.75 mm (H).
About Alnico pot magnets:
Alnico pot magnets are commonly used throughout construction, manufacturing and electronics devices as joining, fastening and connective parts in place of screws, nails, bolts and glues. Alnico pot magnets are safe and secure, permanent and practical, reliable and reusable. Magnetic bond inflicts no damage to materials joined or held in this manner.