Alnico Cylinder - 6 mm x 12 mm
Product code: 44040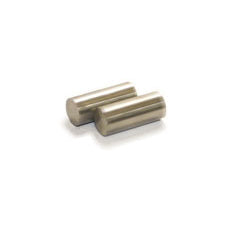 $5.77
buy 10 to 99 items
and
save 15%
$5.11
buy 100+ items
and
save 25%
Alnico Cylinder - 6 mm x 12 mm
Coating
Natural, (uncoated)
Direction of Magnetisation
Axially magnetized
Dimensions
Height:12 mm, Diameter:6 mm
Product Description:
This Alnico cylinder magnet measures 6 mm (D) x 12 mm (H).
Use when high temperature resistance is necessary.
About Alnico cylinder magnets:
Alnico magnets are housed in many sensors like gauges and meters to measure temperature and pressure, as well as volume flows of liquids, powders, grains and minerals. These sensors are vital for the safe and sustainable monitoring of valuable goods and equipment sometimes operating at very high temperatures. Alnico magnets have also played a key role the development of recorded sound. Employed in pick-ups on many instruments in order to modify and amplify sound, alnico magnets and other types of magnets are housed in speakers and other audio equipment to improve signal (good noise) to noise (bad noise) ratios. Popular with specialist engineers. Used when high temperature resistance is necessary.