Alnico Block - 75 mm x 15 mm x 10 mm
Product code: 45060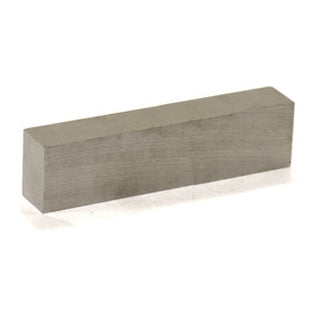 $11.96
buy 10 to 99 items
and
save 18%
$10.70
buy 100+ items
and
save 27%
Alnico Block - 75 mm x 15 mm x 10 mm
Direction of Magnetisation
Axially magnetized thru the 10mm
Dimensions
Width:75mm, Length:15mm, Thickness:10mm
Product Description:
This alnico block magnet measures 15 mm (L) x 75 mm (W) x 10 mm (H).
About Alnico block magnets:
Alnico magnets are permanent magnets made from aluminium, nickel and cobalt. These strong magnets are less brittle than most neodymium rare-earth magnets and can be magnetized to produce a strong magnetic field. They perform well at high temperatures and are very resistant to corrosion. Alnico magnets are found in many audio devices and loud speakers.