Alnico Block - 50 mm x 15 mm x 10 mm
Product code: 45030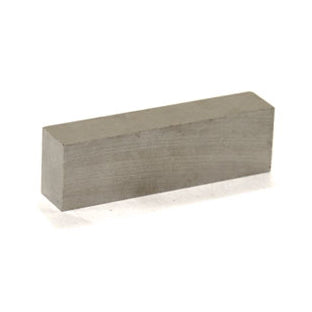 $10.25
buy 10 to 99 items
and
save 15%
$9.23
buy 100+ items
and
save 23%
Alnico Block - 50 mm x 15 mm x 10 mm
Style
Alnico Block Magnets
Direction of Magnetisation
Axially magnetized thru the 10mm
Dimensions
Width:15mm, Length:50mm, Thickness:10mm
Product Description:
This magnetic block measures 50 mm (L) x 15 mm (W) x 10 mm (H).
Uses for alnico block magnets:
Alnico block magnets are used in sensors measuring just about anything and everything including temperature and pressure. They are also used in audio systems and in a wide range of school experiments.