Sign Holder with L-Bar & 2 Clips | Magnetic Base
Product code: POSC9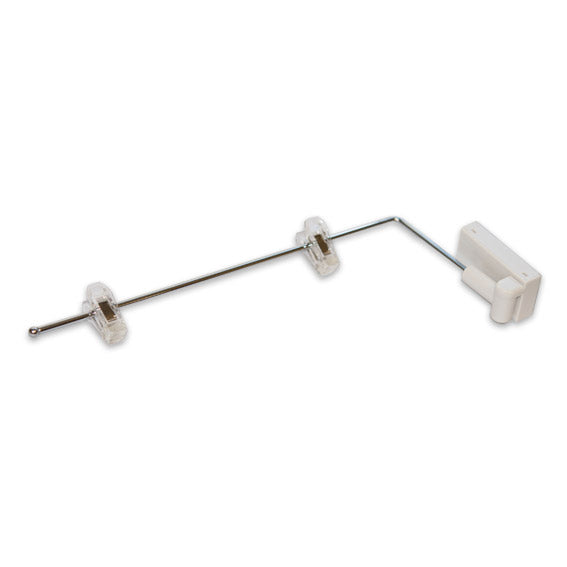 $5.46
buy 10 to 99 items
and
save 17%
$4.76
buy 100+ items
and
save 28%
Sign Holder with L-Bar & 2 Clips | Magnetic Base
Style
BASE: 70mm x 37mm x 15mm <p>L BAR: 300mm <p>CLIPS: 40mm (length)
This Sign Holder has an L-shaped arm with 2 clips and a magnetic base so it can be easily attached to metal fixtures. These point of purchase displays are perfect for placement retail stores, cafes, bakeries, and restaurants.
Product Information:
The sign holder has 2 plastic clips which firmly display your signage. The clips make switching out graphics easy and quick, perfect for retail and hospitality businesses. No tools are required.
Product Features:
• Magnetic base adheres to any metallic surface.
• L-bar design provides 2 secure clips
• Adjustable arm allows you display signage at different angles.